About Kevin Connors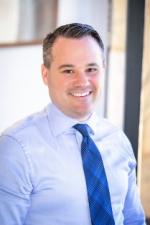 Kevin Connors
Contact Information
Office: 480.781.0303
Mobile: 480.435.2541
NMLS #: 1299899

Office Address
3600 E University Dr, Building D
Phoenix, AZ 85034
After 27 years in California, Kevin made the move to Arizona in 2007 and never looked back. Following graduation from the University of California at Santa Barbara in 2002, Kevin spent seven years in Aviation and still maintains an active flight instructor license. In 2007, Kevin made a move to sales in the Pharmaceutical industry, building eight years of experience helping physicians find treatment solutions for their patients. Kevin's sales experience has also included time in software sales, and several years in the Mortgage industry before joining Peoples Mortgage.
Kevin enjoys the process of helping new home buyers find their dream home and finds guiding those new to the mortgage process a particularly rewarding experience. Kevin is dedicated to working with his clients to find the perfect mortgage solution to fit their needs while smoothing out the inevitable bumps in the road.
Kevin enjoys spending his free time attending concerts and comedy shows with friends and family and serving as a human jungle gym for his nieces and nephew.